180528 GOT7 Jackson, first place on US iTunes… "Touched and happy"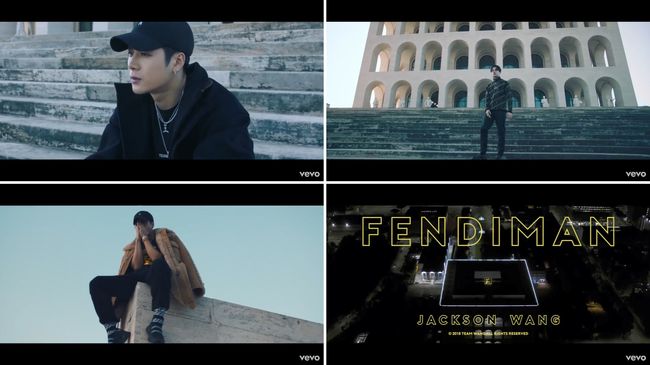 GOT7 Jackson whom collaborated with global luxury brand Fendi achieved a surprise 1st place on US iTunes through a promotional song that was released.
Through this, he is receiving attention for his status as 'Hot hip hop singer' and 'global fashionista'.
As part of the collaboration with Fendi, Jackson released promotion song 'Fendiman' on the 25th. Jackson not only sings in the song but he also participated in the writing and composition of the song and even appeared in the music video.
After the release on the 25th, the song was seen on the higher ranks of US iTunes chart on the 26th, attracting attention. Not only did he place 1st in US chart but he is also 1st on Thailand iTunes chart. Jackson then posted on Instagram, "It's a really touching moment to see a song with my name placing 1st on both US Pop Chart and Top Song Chart. It seems like more people are slowly getting to know my songs and work and seeing that makes me really happy. I will be a more developed Jackson," leaving a message of happiness and gratitude.
Alongside the music, the music video showed off Jackson's strong rap and overflowing charisma, surpassing over 3 million views, capturing the eyes of fans globally. On Fendi's official website, the stories behind Jackson's music video filming and images are uploaded.
Late last month, Jackson visited Italy Rome where Fendi's HQ is located and worked on a collaboration.
Meanwhile, GOT7 have successfully completed Seoul and Bangkok performances and will continue their world tour in Macau on the 2nd of next month.