170830 Primary "GOT7 JB, an all-rounder with singing skills, dancing skills and talent"
Only parts related to JB are translated.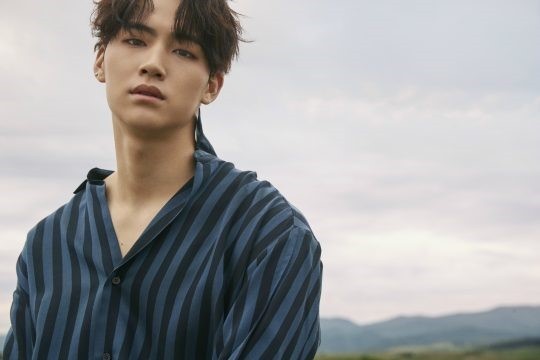 With an idol lineup reminiscent of 'Dream Concert', Highlight, Infinite, Sistar, EXID, B1A4 and GOT7 made up Primary's new album 'Pop'. Yang Yoseob, Sunggyu, Soyu, Solji, Sandeul and JB, each the main vocal representative from their groups, joined forces with their singing abilities and made Primary's new album a great one.
# GOT7 JB 'Hush'
The finale of 'Pop' is an ending by GOT7 JB.
JB sings the sixth track, 'Hush;. 'Hush' is a song that showcases a man's mournful heart as he longs for his lover after parting. JB is an idol (group) member that captivated Primary through his voice. In working with JB, Primary said, "When he sang at first in order to loosen up his throat, I thought he was singing at a concert," and he continued, "He really has a lot of talent, a lot of greed/desire in music, he's even good looking, he's truly an all-rounder!"
JB is the multi entertainer GOT7's member that is great in vocal and dance. With a distinct and gentle tone, his ability to perform high notes too makes him in-charge of a lot of parts in a GOT7 song, attesting to his ability. Recently, he promoted with GOT7 member Jinyoung as JJ Project and showed off his charms.
In 'Hush' too, you could feel the strength of JB's voice. Out of the six tracks,  'Hush' that has the lowest tone, showed off the various color of meeting with JB's vocal tone. JB also showed off his musical direction in the CD-only track 'Fade Away' that was included in JJ Project's new album 'Verse 2'.
With 'Hush', it has created the anticipation for JB's next move as he has been involved in group, unit and even solo activities.