170816 Theft of choreography; China's top idol, TFBoys, suspected of plagiarizing GOT7's dance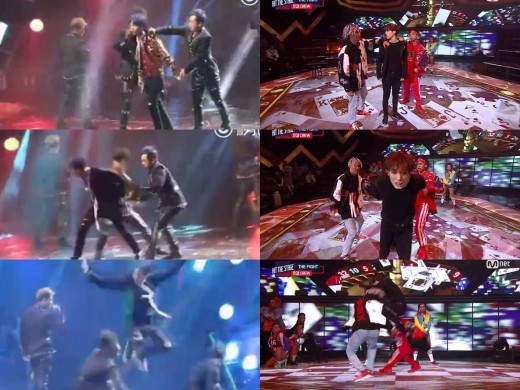 Chinese media outlet, Sina News, has reported on the 16th that China's top idol boy group, TFBoys are under suspicion of plagiarizing a GOT7's member's choreography.
According to the report, TFBoys celebrated their 4th anniversary with a concert in Nanjing Sports Centre; in one of performance done by members Wang Junkai and Wang Yuan, the choreography performed bears resemblance to GOT7's Yugyeom's performance on Mnet's dancing survival program show 'Hit The Stage', attracting criticism.
On this day, TFBoys' Wang Junkai performed a cover of Joker Xue's hit song and showed flashy dance moves. The dance moves performed resembled GOT7's member's choreography, attracting fans' attention. The dance performed by Wang Junkai and 2 of the dancers is similar to the dance Yugyeom performed in 'Hit The Stage' last September in which the latter took off his jacket and used it to create a rebound move.
Fans of TFBoys and GOT7 who have watched the comparison video all acknowledge that there is a degree of similarity. The fans have commented, "Fans all both TFBoys and GOT7 all have a lot on our minds", "The members are not at fault. I hope the choreographer personally apologizes for this", "The children did nothing wrong. I hope this gets resolved quickly".
TFBoys debuted in 2013 with Wang Junkai (17 years old), Wang Yuan (16 years old) and Yi Yangqianxi (16 years old). Currently China's top idol group, the members are active as singers and actors.